Let's share the phenomenal power of Feng Shui
and
discover Chinese Astrology:
BA ZI!
Feng Shui: to change and improve your life
Feng Shui is the Art and Science of capturing the positive energy of our environment to better serve and improve our health, to favour material abundance , harmonious family, love and social relationships.
We treat our body to acupuncture, shiatsu or other natural medicines. Why not pay more attention to the energy linked to our environment?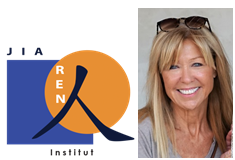 Une nouvelle FORMATION FENG SHUI TRADITIONNEL débutera les 19 et 20 février 2022 à Montréal, Québec, Canada
N'oubliez pas que votre lieu de vie est le reflet de ce que vous vivez, vous l'avez choisi, pourquoi ?
La maison est votre alliée, apprenez à en décoder l'énergie et à comprendre les évènements de votre vie. Notre maison est une énergie vivante et qui influence notre force de frappe.
Une formation Feng Shui, pourquoi ?
• Vous êtes designer, architecte, agent immobilier ou praticien d'une science de la santé et vous désirez ajouter une dimension à vos services.
• Un changement s'impose, depuis trop longtemps vous « subissez » les évènements.
• Vous envisagez un changement de vie, pourquoi pas une carrière de Consultant en Feng Shui ?
• Vous êtes simplement amateur de Feng Shui et désirez approfondir vos connaissances.
Je vous propose une formation sérieuse en Feng Shui Traditionnel Chinois avec l'Institut Jia Ren.
Ces cours sont très bien structurés, interactifs et contiennent beaucoup de pratique.
Nous vous aidons à créer vos référentiels afin qu'ils soient clairs et utiles sur le terrain.
Nous vous proposons des cas pratiques sur le terrain.
L'analyse de votre maison fera partie de votre formation.
Le cycle Débutant vous familiarise avec les bases. Si par la suite vous désirez poursuivre au niveau professionnel, les cycles Intermédiaire et Avancé vous permettent de parfaire vos connaissances à un niveau plus pointu, professionnel.
La Certification, cycle Expert, couronnera la formation si vous le désirez.
Pour le cours Débutant : AUCUN PRE-REQUIS N'EST EXIGÉ. Si par la suite, vous désirez poursuivre sérieusement, vous devrez alors acquérir un Luopan (boussole chinoise), qui est l'instrument de travail du consultant Feng Shui.
Notre établissement d'enseignement du Feng Shui Traditionnel Chinois est reconnu par Revenu Québec sous le numéro 15-10-3808.
Dates des prochaines sessions de formation au Feng Shui Traditionnel Chinois de l'Institut Jia Ren auront lieu :
Au 5955 avenue Wilderton, Outremont, Montréal, Québec :
Les 19 et 20 février 2021 et se poursuivront en mars et avril. Les dates seront choisies en participation avec les élèves.
Pour informations et inscriptions : adeledionne@gmail.com
Let's talk about your project!