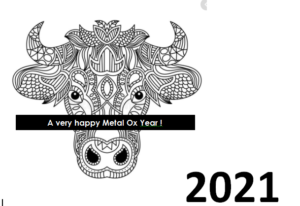 The dates for the next Apprentice cycle training in Traditional Chinese Feng Shui  for Ecole Dao will resume as soon as the health restrictions are lifted. Classes will take place in Outremont, Montréal, Qc. :
For those that may prefer weekdays, I am open to discussion.
Why a Feng Shui training?
We are currently spending a lot of time at home…
You wish to work from home in the best conditions and with the most adequate energy.
A change is needed, you have been dragged by the events for too long, it's time you take a look and understand the energies surrounding you !
You are a designer, an architect, a real estate agent or a health practitioner and would like to add a dimension to your services.
You are a Feng Shui enthusiast and wish to deepen your knowledge.
Or perhaps you are considering a change of life, a new career? Why not become a Feng Shui consultant?
Do not forget your living space is a reflection of what you are experiencing in your life.  Why have you chosen this particular house or apartment?
I offer you a serious training in Traditional Chinese Feng Shui
 For the Apprentice course:  NO PREREQUISITE IS REQUIRED.
All you will need for now, is a basic compass. However, if you study in view of practicing professionally, you may eventually want to purchase a Luopan (Chinese compass). It is the working tool of the Feng Shui consultant.
Do you think you have the qualities to become a consultant in Chinese Traditional Feng Shui?
The course and material are given in French and English depending on the number of registrations.
5 people maximum per course.
Our school Traditional Chinese Feng Shui is recognized by Revenu Quebec under number 15-10-3808.
For information and registration:  adeledionne@gmail.com